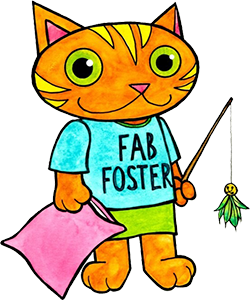 Humane Pennsylvania loves our foster care volunteers and is always looking for new foster families to become involved! Foster families provide a life-saving second chance to animals in need and foster animals range from puppies and kittens too young to go up for adoption, those recovering from surgery, animals who find the shelter difficult to adjust to, etc. and include cats, dogs, and small animals. All vet care and supplies are provided by Humane Pennsylvania and there is always a staff member available to help with questions. Foster volunteers work with the Lifesaving Programs Coordinator to be matched with a foster animal that works best.
For both The Lancaster Center for Animal Life-Saving and The Freedom Center for Animal Life-Saving, please contact Tawny Kissinger, Lifesaving Programs Coordinator at tkissinger@humanepa.org or 610-921-2348 ext. 218
>> Click here to download and complete the Foster Application
FOSTER CARE FAQS
What, if any, costs are foster parents responsible for?
While we appreciate any donated items you are willing to contribute, the Humane League provides all necessary supplies and veterinary care for foster animals with the exception of litter and canned kitten food.
What types of animals are chosen to be placed into foster care, and can I pick who I want to foster?
We foster an average of 200-300 animals annually for a variety of reasons. If an animal arrives at the shelter and is not ready to be immediately placed for adoption to a permanent home, he/she is evaluated for foster care or rescue. We have fostered many species of animals but mainly care for dogs and cats in our program. Foster candidates include: puppies and kittens under 8 weeks old, moms nursing litters of puppies or kittens, animals with a mild illness or injury that require recovery time, animals that need socialization and/or training, animals waiting for a spot on our surgery schedule to be spayed or neutered, and animals who are part of our Safe Haven Program, which provides a safe space for owned animals needing temporary care. Our staff will work with you to find a foster animal that will be a good match for your family.
How long will the foster animal stay in our home?
The period of time an animal requires foster care varies depending on their needs and can range from one week to several months. Typical foster stays are 2-6 weeks.
Are we eligible to foster if we have pets of our own?
Yes! It is good for foster animals to be socialized with other animals and sometimes socialization is the reason we want them to go to foster care. However, your resident pets need to be up to date with routine vaccinations and spayed or neutered.
Are we eligible to foster if we work full time?
Yes. Many of our foster volunteers are employed either part or full time. Although there may be some animals whose care is more demanding and they may need someone home more; working outside the home does not make you ineligible to be a foster volunteer.
Are we eligible to foster if we have young children?
Yes! Although there may be some foster animals that will not do well in a home with young children; in most cases it is beneficial for our foster animals to be socialized with children. Keep in mind that all contact your children have with the foster animals needs to be supervised by a responsible adult in the home.
What do I do if I have a problem with an animal I am fostering?
All concerns about foster animals should be directed to the Lifesaving Programs Coordinator. In the case of an emergency, please contact the Lifesaving Programs Coordinator directly on the emergency phone number provided to you. If the situation does not require immediate attention, contact the Lifesaving Programs Coordinator via email or by calling the shelter phone number provided.
What happens with foster animals when they are ready for adoption?
When a foster animal is ready to be placed for adoption to a permanent home; several things happen. First, if they are not already altered we will schedule them to be spayed or neutered. Second, they will be posted for adoption on our website. In most cases, when a foster animal is ready for adoption they are returned to the shelter and they are made available to be seen by the public at the shelter. In some cases, if we feel it is in the best interest of the animal, and the foster parent is willing, we will post their information on our website and foster parents will coordinate meetings with prospective adopters without the animal returning to live at the shelter.
What if someone I know is interested in adopting an animal I am fostering?
If during the time you are caring for an animal in your home, someone you know becomes interested in adopting the animal you should speak with the Lifesaving Programs Coordinator. All adoptions are through Humane Pennsylvania and all shelter policies and fees apply. They would need to have an adoption application approved at the shelter. Then, once the animal is ready to be released from foster care, they may then go through the adoption process.
Important questions to ask yourself before you foster: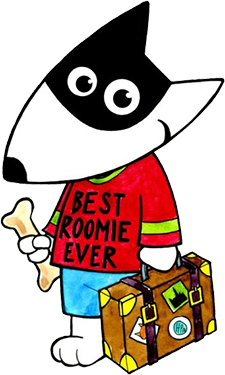 Are you able to separate the foster animals from your own pets?
Foster animals must remain isolated from your resident pets. Can you keep them in an enclosed area away from your animals? An area without carpet, such as a spare bathroom, laundry room, etc, tends to be ideal.
Are you aware that there is a great deal of clean-up and even possible damage to your home when you have a foster animal?
Foster animals can ruin drapes, carpeting, clothing and other valuable items. Preparing your home and the area the animals will stay in can prevent most accidents, but not all of them.
Will you be able to commit to appointments ranging from once a week to every three weeks whether or not the foster animal is ill?
Foster parents should expect that their animals will need routine vet care while in their home. Healthy animals will likely need booster vaccines every 3-4 weeks while sick animals may need to be seen by the veterinarian as frequently as once/week.
Are you able to get to us quickly in an emergency?
Sometimes foster animals, especially unweaned kittens, can be in fragile health and their condition can quickly deteriorate. If the animal you are fostering needs immediate medical attention, you will need to contact the Lifesaving Programs Coordinator and transport the animal to the Humane League of Lancaster County or the Humane Society of Berks County, for care.
Can you commit to spending the entire foster period with the animal?
When we release an animal to a foster home there will be an estimated date of return to the shelter. This is an approximation and if an animal were to become sick or need additional support, their stay in foster care will be extended accordingly. We would ask that barring any major problems you would keep the animal for the required time until it is ready to be placed for adoption.
Will you be able to bring the animal back at the end of the foster period?
It can be difficult to let go once you have become emotionally attached to your foster animal. However, your commitment to continue fostering is what allows us to save the lives of even more animals!