For your convenience, we now maintain an online wish list through Amazon:
These donations offer a significant and highly visible promotional opportunity on top of the usual tax write-offs and plain old good feeling to help the animals.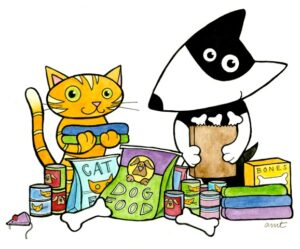 Listed below are items needed at both of the Humane Pennsylvania adoption centers (The Freedom Center for Animal Life-Saving and The Lancaster Center for Animal Life-Saving).  Please let us know if you have something on the list to donate or are able to purchase an item one of our shelters.
Are you a physician, dentist or veterinarian and are purchasing or have recently purchased new medical equipment and are looking for a good home for your prior equipment?  Humane Veterinary Hospitals can make good use of your older, excellent condition medical equipment to help animals in need.  Plus, you may qualify for a hefty tax deduction.